Nikki Linn is a self-proclaimed "animal fanatic".
"I love animals," said Linn. "It's so important to be kind to animals and treat them with respect. I've always encouraged people to adopt or foster shelter animals."
Nikki is the founder of the Arni Foundation, a nonprofit animal rescue organization that has saved over an estimated 28,000 animals. Founded in 1999, the foundation is in the process of relocating to Colorado after nearly twenty years of operation in Daytona Beach, Florida.
But founding an animal rescue organization wasn't always in the plans for Nikki. After graduating from Princeton University, she found herself in the radio business.
"My ex-husband and I bought a radio station a few years after college," said Linn. However, the new business couldn't quell her desire to help animals in need. "I decided I wanted to put a small animal shelter in the basement."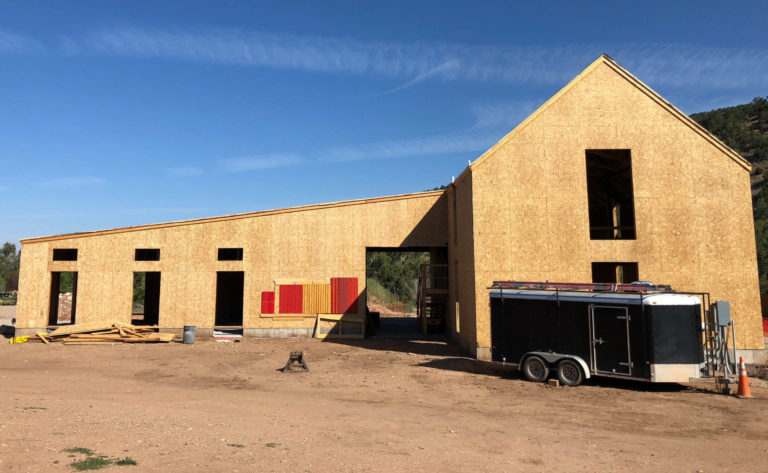 After running that small shelter in the basement for a few years, Nikki realized animal rescue was her true calling and started the Arni Foundation. The foundation is named for another animal lover, Nikki's mother. "After my divorce, I built a big shelter with low cost shots, spay and neuter clinic, thrift store, and more."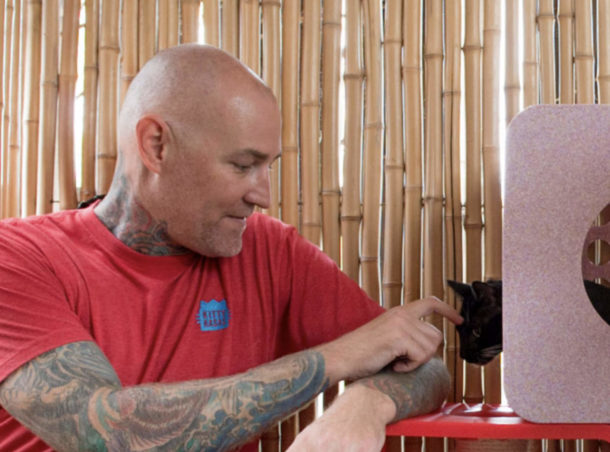 Things were going well. Nikki met and married Rusty Niedwick, a fellow animal enthusiast who worked with the Arni Foundation. Then recession hit in 2007. During a sluggish economy, they needed a new way to bring in funding.
A ringworm outbreak at the shelter sparked an idea for a new product.
"We were using carpeted cat trees and the ringworm just spread," Linn explained. "We decided there had to be something better out there that was cleanable, indestructible, stackable, modern and cute."
From this, Rusty came up with the Kitty Kasa, a square cat home that can easily be cleaned and stacked like toy blocks.
The idea was an instant hit. "We started making Kitty Kasas for ourselves and then everyone wanted them! We made more and sold them in our thrift store and now on our website."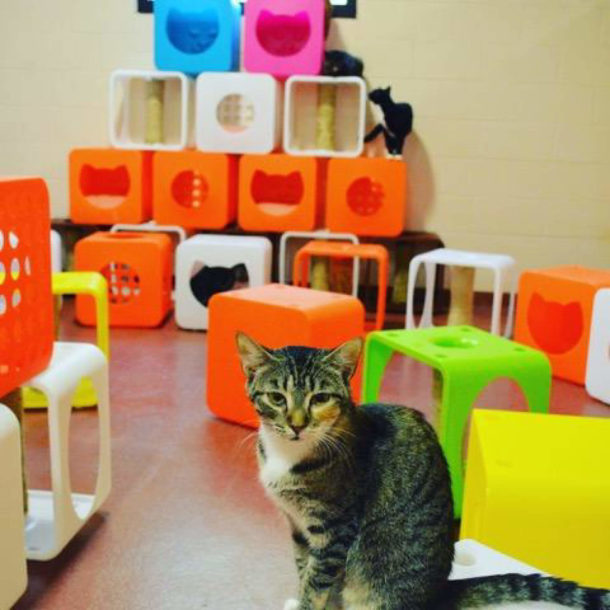 The success of the new product provided funding for the Arni Foundation, but also created a new opportunity for Nikki and Rusty to give back. "We wanted to help shelters, rescues and fosters so we started our 'Shelter Re-Do' program. Once a month, we choose an animal shelter in need and remodel their facility for free."
The Canadian Federation of Humane Societies reports that more than 82,000 cats and 35,000 dogs entered Canadian shelters in 2015. Nikki says these shelters are often understaffed and underfunded.
"This program is a way for us to help the shelters and rescues that do so much for animals in need everywhere."
Kitty Kasas has partnered with companies like OdoBan, that donate products to the animal shelters as part of the Shelter Re-Do program. Nikki says a favorite of animal lovers is OdoBan® Disinfectant and Odour Eliminator.
"We have used OdoBan for years because it kills germs, cleans amazingly, eliminates odours and smells fantastic!"
Although Kitty Kasas helps a new shelter or rescue every month, Nikki is especially looking forward to one specific upcoming project. "We will be doing our shelter of the year in December. It's a secret, but we're re-doing their entire shelter with themed rooms like a rock-n-roll room. We have some very special soon-to-be-announced celebrity guests helping out!"
Nikki encourages everyone to help animals in some way. "Be part of the solution. Donate or volunteer your time at a local shelter or rescue. They always need help, supplies and money!"
Above all, Nikki says, "Never turn your back on an animal in need."
For more information on Kitty Kasas and the Arni Foundation please visit:
Website: https://kittykasas.com/
Instagram: @kittykasa
Facebook: facebook.com/kittykasas